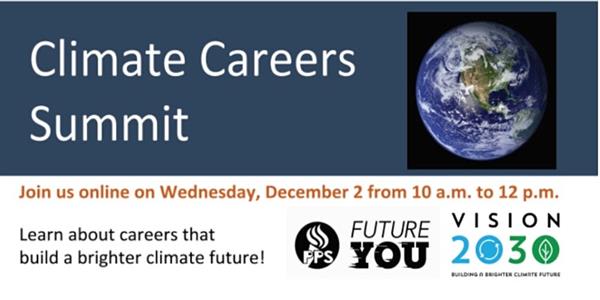 Climate Careers Summit, Next Wednesday, Dec. 2nd, 10am-Noon
Calling all students interested in the Environment! At the Climate Summit, you will hear from speakers who will share their experiences in environment-related fields as diverse as architecture, government, construction, engineering, energy efficiency, health care, justice, renewable power, transportation and more. If you care about the future of our planet, don't miss this inspiring talk! Learn more and pre-register by visiting our CTE Future You website,
https://www.pps.net/Page/16555
. This is an excellent CRLE!
Posted by Shannan Fasold on Nov 23rd, 2020 at 4:42 PM