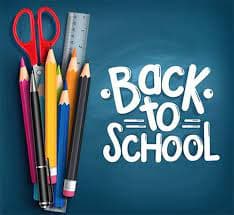 IBW Students,
We are so excited to have you back to school for the 2023-2024 school year. We have a few reminders for you:
If you missed getting your student ID card, you are in luck, we have make up day (tomorrow) Wednesday, August 30th between 8:30-4:00pm in the cafeteria.
If you have lost your ID card, the cost to replace it is $10. We can replace it tomorrow by first stopping in the bookkeeping office before school or during lunch time.
Sophomore and Juniors, your schedules will be passed out on the front patio of the school before school.
Freshmen and Seniors who were absent at today's special senior and freshman day can get their schedule on the front patio before school.
Freshmen who did not pick up a t-shirt today can get one on the patio before school.
Locker info can be found on your paper schedule and it is also in StudentVUE.
If you bought an ASB membership but it is not printed on your student ID card, you will need to bring a copy of your receipt (photo works) to the Bookkeeping Office (in the main office) to get your ASB sticker. The Bookkeeping Office is only open to students before school or during lunch.
Senior and Junior parking passes will be passed out during lunch and after school outside the main office.
We look forward to seeing you all tomorrow at Ida B. Wells High School!
Posted by Leanne Van Horn on Aug 29th, 2023 at 5:03 PM