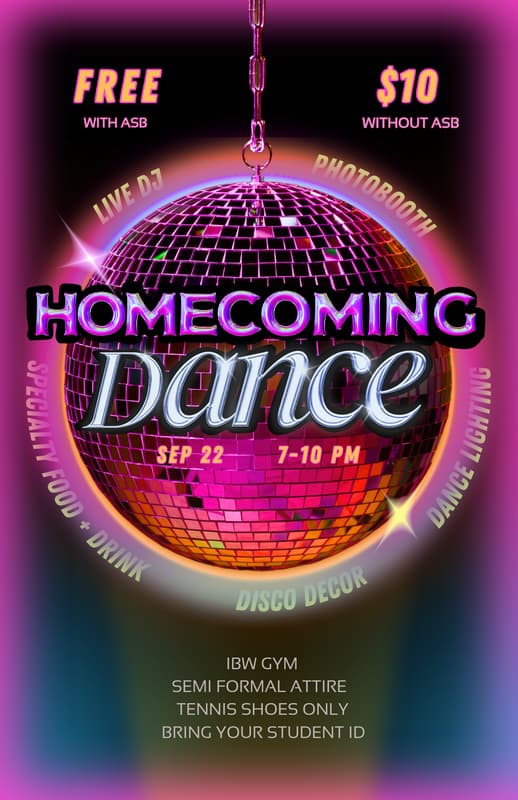 Ida B. Wells Homecoming Dance Announcement!!
Get ready... Ida B. Wells Homecoming Disco Dance is soon! So here is everything you need to know:

🎟️ Ticket Sales:
Tickets available now until 9/20
Location: Outside Room 143 during lunch
Tickets are for current IBW students only.
Cost: $10 per ticket (Cash only)
FREE with ASB: All students must reserve a ticket, including those with ASB.
🎶 Dance Highlights:
Enjoy a night of dancing with a live DJ.
Capture memories with a professional photo booth.
Immerse yourself in stunning decor and lighting.
⏰ Event Details:
Entry Time: 7:00 PM - 8:00 PM (Please arrive promptly!)
No reentry once you're in the dance.
👠 Dress Code:
Strictly no heels or dress shoes. (We want to avoid damaging our gym floors!)
Semi-formal attire
🚫 Important Reminders:
No outside guests are allowed.
Please limit the items you bring (we want to restrict the amount of items being coat-checked).
Don't forget to bring your student ID to ticket sales and the dance.
Posted by Quinlyn O'Neill on Sep 12th, 2023 at 10:12 AM