Introducing the Youth Resources section, in collaboration with the PPS Student Success and Health Department
August 21, 2023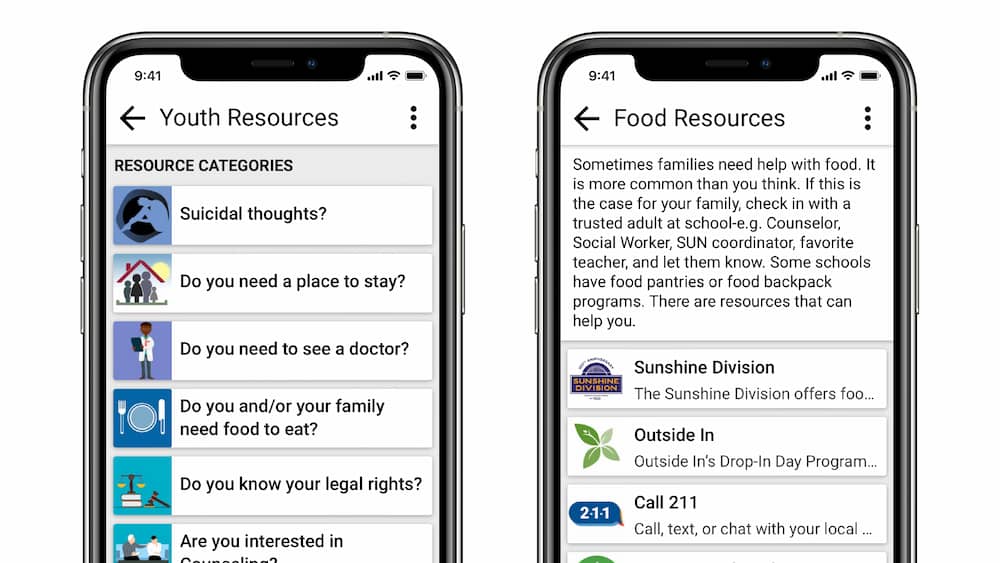 We're excited to introduce the new Youth Resources section on Trivory. This is a collection of essential resources and information for youth curated by the Portland Public Schools Student Success and Health Department mental health advisory team together with the feedback of over 100 PPS students. The new section includes information about suicide prevention, health and wellness, housing, food, LGBTQIA+ resources, immigrant and refugee resources, and more.
The new Youth Resources section on Trivory is a continuation of the Youth Resource App, a previous district effort to support the needs of PPS youth. By consolidating the information under one roof, we're making these vital resources just a few taps away for thousands of PPS 6th-12th graders already using the Trivory app.
The new Youth Resources section is now available in the Trivory app for all PPS students. The information is also available online, extending its reach to all Portland youth.
Trivory and PPS remain committed to continuous improvement and welcome user feedback. We hope that the integration of the Youth Resources section into Trivory marks an important step forward in promoting the mental, physical, and emotional well-being of Portland's youth.